The barriers to recovering from a drug or alcohol addiction are a mix of practical and emotional, a new study has revealed.
A survey of hundreds of people on the journey of recovery carried out in Kentucky, USA, by a University and a local recovery advocacy support group found that there were common barriers that hampered people in their recovery efforts.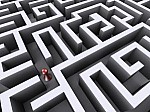 The Top 5 most common barriers cited by recovering addicts were:
1. Returning to environments associated with past substance misuse.
2. Worrying about letting others down.
3. Trying to cope with finances (such as paying rent or past debts).
4. Coping with life's major problems (redundancy, poverty).
5. Knowing how to best structure time.
Other problems that people faced on their recovery journeys were finding housing if they had a prior conviction, learning ways of coping without using substances, and trying to make other people understand more about addiction, recovery, and what it entails.
Wouldn't it be wonderful if there was one place where people could go at the beginning of their recovery journey to address all these issues at once? Well, there is. And there could be more places, with a little help from you.
I am Chair of a charity called DiversityInCare, which provides specialist supported housing to people wanting to recover. We house people safely away from dangerous influences and past hangouts – we take ex-offenders and people with complex needs too; we help our residents claim any money they are entitled to and help them manage it wisely; we provide them with guidance, access to counselling and the tools to deal with life without using substances; we keep them busy with training and volunteer work.
And as an organisation, we have always promoted a message of understanding and anti-stigma. In fact, I am an ex-addict myself and am not afraid to share all the twists and turns of my own journey from the streets to the Boardroom. What could send a stronger and more compelling message of hope and truth than that?
The thing is, our work has been so well-received by the local community and clients – and we can understand why, now that we see how many barriers it breaks, making the journey of recovery easier for each individual we work with – that we need to do more of what we're doing.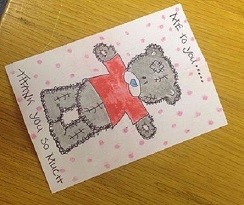 We have agencies wanting to refer to us right now, and people waiting desperately for our help. But we must secure more housing units and need to raise funds to do it.
If you can give anything to support us to be able to open a new house for vulnerable women with drug and alcohol-related issues, please do. Every penny, pound, dollar and cent counts in breaking down barriers and helping people change their lives.
Read more, fundraise, or donate here. Thank you. Your support means so much to us and those we work with.