I have been incredibly lucky to receive some amazing reviews for my latest book "Instant Wisdom". And here we go again! This time I am utterly honoured to receive a 5-star review from Readers' Favorite, one of the largest book review and award contest sites on the Internet.
Readers' Favorite have earned the respect of renowned publishers like Random House, Simon & Schuster, and Harper Collins, and have received the "Best Websites for Authors" and "Honoring Excellence" awards from the Association of Independent Authors. They are also fully accredited by the BBB (A+ rating), which is a rarity among Book Review and Book Award Contest companies.
So, here follows their press release about my book. (And special thanks to Jack Magnus for reviewing the book.)
Author's new book receives a warm literary welcome
Readers' Favorite announces the review of the Non-Fiction - Self Help book "Instant Wisdom" by Beth Burgess, currently available at http://www.amazon.com/gp/product/0957321732.
Reviewed By Jack Magnus for Readers' Favorite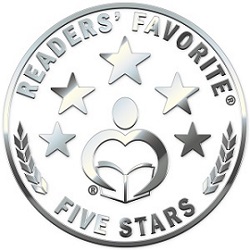 "Instant Wisdom: 10 Easy Ways To Get Smart Fast is a nonfiction self-help book written by Beth Burgess, a therapist, coach, and author. She's also the founder of Wiseism.com, a site designed to assist people who want to enrich their lives through amping up their own natural smarts. As a new adult, Burgess had to cope with a crippling anxiety disorder she developed in her mid-teens. Self-medicating with alcohol and the resulting poor decisions she was making along the way made life even more difficult. Then she resolved to change things, to begin using her native intelligence to make changes, to solve problems rather than find ways around them. Her research drove her to learn about other cultures and philosophies, to find techniques that may seem marvelous and fantastic -- except they actually do work.

This is a well-written and insightful look at things people can do right now to make their brains work for them. The author's down-to-earth approach is a welcome change from those books which promise you riches beyond compare through directed meditation and money mantras. As a long-term bodybuilder and weight trainer, I was already quite familiar with the concept of visualization in turning the most challenging lifts into movements that are easily accomplished. Burgess explains the basis behind this phenomena and goes on to produce backed studies that show how even the simple act of visualizing an exercise can actually result in improved fitness in the involved area. While not a replacement for that jog in the park or those 40 laps in the pool, the idea that seeing and visualizing those activities can make a positive effect on your health was fascinating indeed. With each page of this perceptive, frank and illuminating book, I did become quite a bit wiser and more aware of how much more there is to know. Instant Wisdom: 10 Easy Ways To Get Smart Fast is most highly recommended."
You can learn more about Beth Burgess and "Instant Wisdom" at https://readersfavorite.com/book-review/instant-wisdom where you can read reviews and the author's biography, as well as connect with the author directly or through their website and social media pages.
Readers' Favorite LLC 
Media Relations
Louisville, KY 40202 
800-RF-REVIEW 
https://readersfavorite.com