Qualifications, Training & Research
Beth has been studying Neuro-linguistic programming since 2006 and is a qualified NLP Practitioner (IBPDA).
She received a Distinction for her Theory and Principles of Indirect Hypnosis, Ericksonian Psychotherapy and NLP Diploma (British Hypnosis Research), training under Stephen Brooks.
Beth has been fully trained in Coaching and Mentoring, and also trained in Motivational Interviewing and Solution-Focused Therapy through the NHS.
Everything else, she has an in-depth knowledge of due to personal experience, study and employing the principles in her life. She lives and breathes Dialectical Behaviour Therapy.
Beth has been on an ongoing quest to understand addiction for over a decade. Having beaten her own serious addiction to alcohol, she continues to explore the causes of addiction and effective methods of recovery.
Career
With a previous background in Journalism, Beth's life experiences led her into Social Care, supporting recovering addicts to attain their education and employment goals for a major charity.
After seeing so many addicts held back by their own beliefs about themselves, she started her own Recovery Coaching business, Sort My Life Solutions (Smyls). She uses a unique system of therapies to help clients overcome their limitations and achieve amazing recoveries.
Beth has always been a talented writer, and has used that skill to write two ground-breaking books on beating addiction and being happy in recovery, one of which won a BookAuthority Award for "Best Drug Addiction Books of All Time".
Her other projects include writing articles and papers, running workshops and speaking.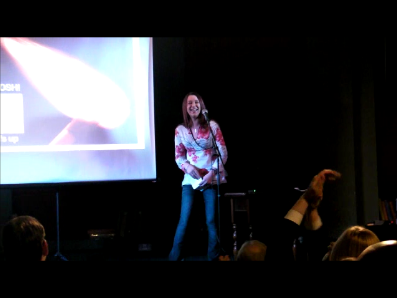 Beth was the Chair of specialist drug and alcohol charity DiversityInCare for more than three years.
What's unique about Beth Burgess?
"I use a unique range of tools. To my knowledge, no other Practitioner in the world combines my signature system of tools.
"I know exactly what it is like to face life-limiting problems and to feel lost. I have also found my own way out of these issues. That's why I feel I have an empathy and insight unrivalled within the industry.
"I demonstrate what can be achieved even when seemingly insurmountable obstacles have been set in your way. I refuse to give up on finding solutions.
"Part of my life's mission is to fight for more understanding in society and the de-stigmatisation of mental health issues and addiction.
"I want a better future for all of us for whom life has not always gone according to plan.
"I don't believe recovery, personal growth or professional development should be dull. In my books, workshops, speeches, and everything, I do use humour as a tool  for engagement and change."
What is Beth like?
Genuine, warm, intelligent, passionate and friendly. Professional, articulate and down-to-earth.