There are so many categories that it is like Wonderland trying to navigate the British Medical Association Book Awards.
That is not a bad thing – it's important to cover podiatry to psychiatry. I am all for better health for all.
That said, we were delighted to learn that 'Addiction & Choice' was highly commended by the British Medical Association and shortlisted for the Book of the Year award in the  'Public Health' category.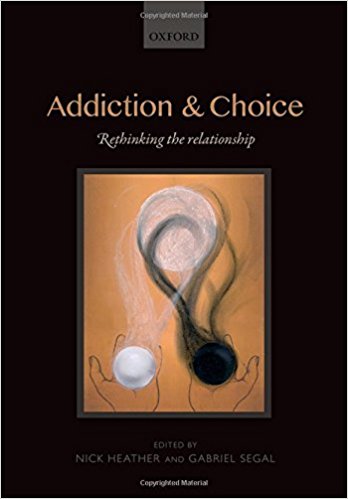 Addiction and Choice: Rethinking the Relationship
Nick Heather and Gabriel Segal—Oxford University Press, September 2016. ISBN: 9780198727224.
The collection of authors who contributed, including Segal, Heather and other luminaries in the field, reflect an understanding of addiction on various physiological, medical, psychological and philosophical levels.
I am proud to have written two chapters myself, as both an addict, a therapist and someone who want to fight addiction stigma.
So, we didn't win. But Highly Commended ain't that bad.
And I've had great feedback from readers.
I'd recommend anyone who wants to learn more about addiction to read "Addiction and Choice: Rethinking the Relationship".
I don't get money for it, but I sure get satisfaction from knowing just one more person in the world is educated about addiction and all its facets.
You can get the US version here