Alkie. Waster. General pain-in-the-bum. Those were among the things you could quite reasonably have called me in the past. Role model? No, not really. But if you buy this week's Woman's Own, you will find me in the magazine's regular Role Model section.
I was kindly nominated by drug and alcohol charity DiversityInCare as a role model to others - for being a fighter, overcoming my issues and speaking out about my recovery from addiction and mental health issues in an attempt to give hope to others.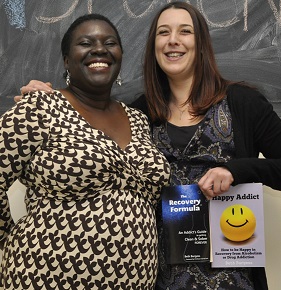 In the January 14th 2013 issue, Angela Edmondson, CEO of DiversityInCare, shares my story of how I overcame addiction, Borderline Personality Disorder, bulimia, social phobia and self-harm, and went on to help others and support her charity with its brilliant work helping vulnerable addicts.

It's a really good read and I hope it will help to break the stigma that still exists against people who are battling addiction and other mental health problems. And of course, give other people hope that it is possible to recover and rebuild an amazing life after addiction.
The magazine is out on 6th January so grab your copy now.

Special thanks to freelance journalist and writer Rachel Toal for making the publication of the story possible.